UltraWide IPS монитор LG Ergo 34 дюйма 34WN780-B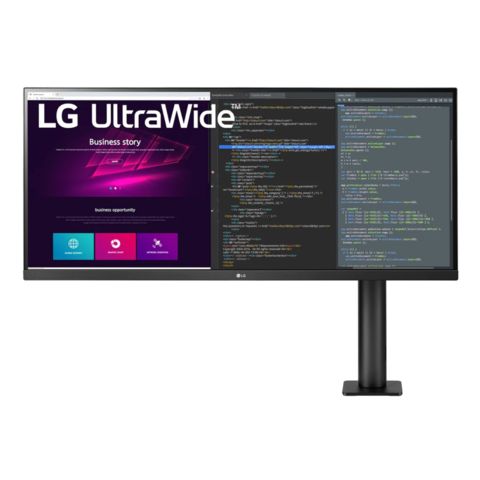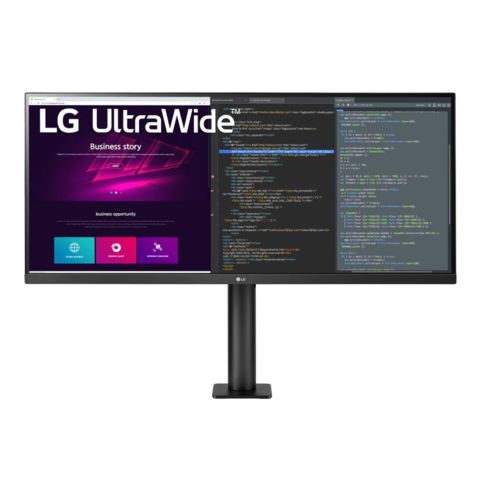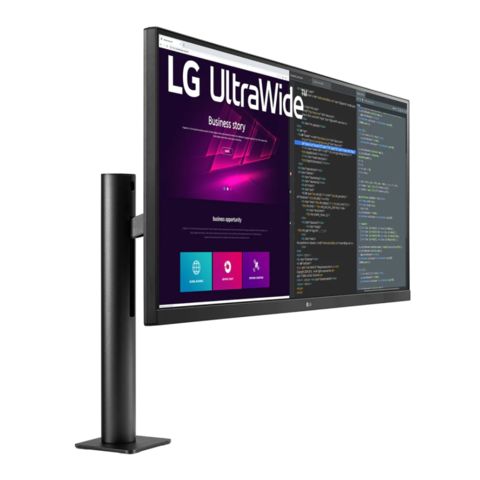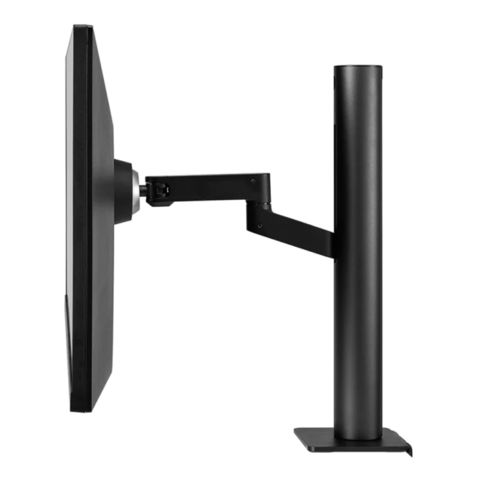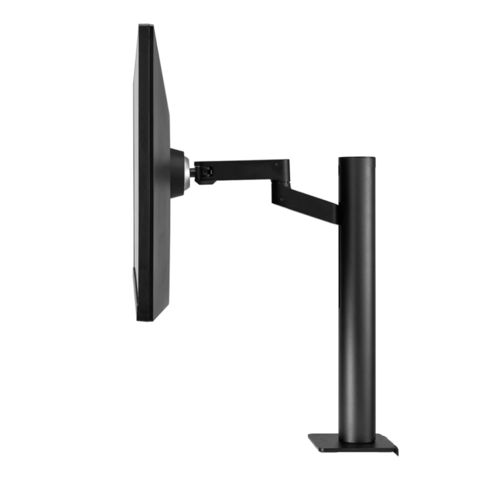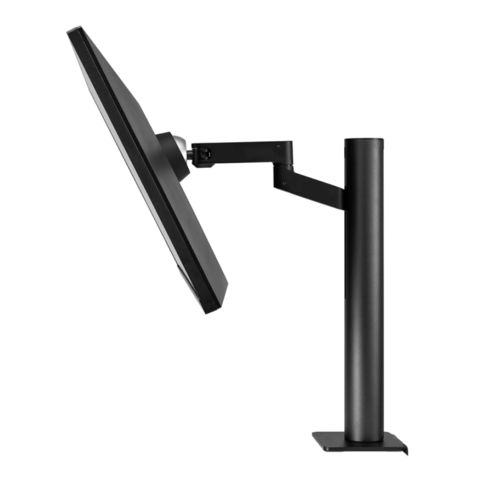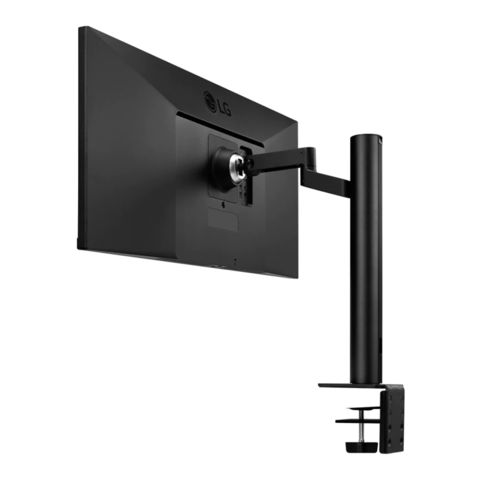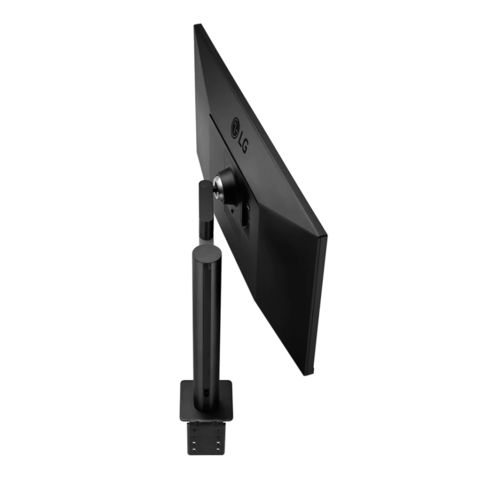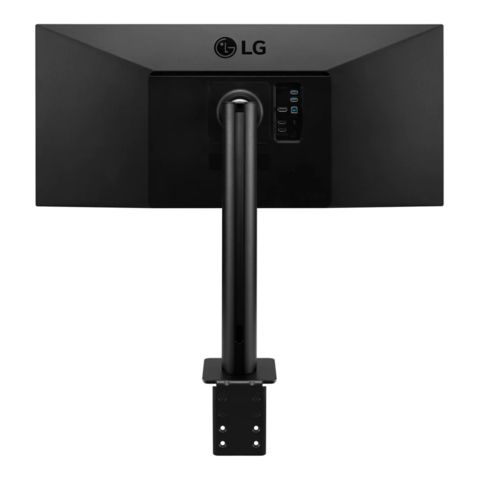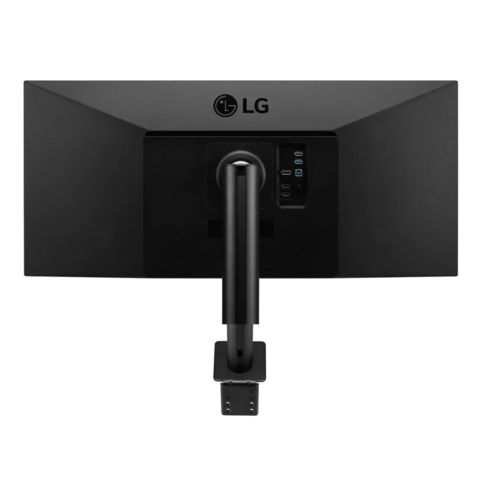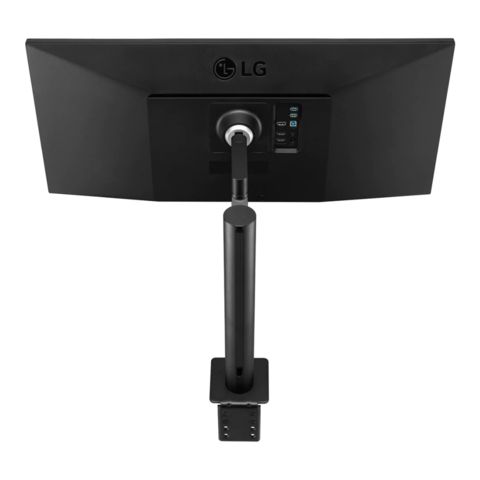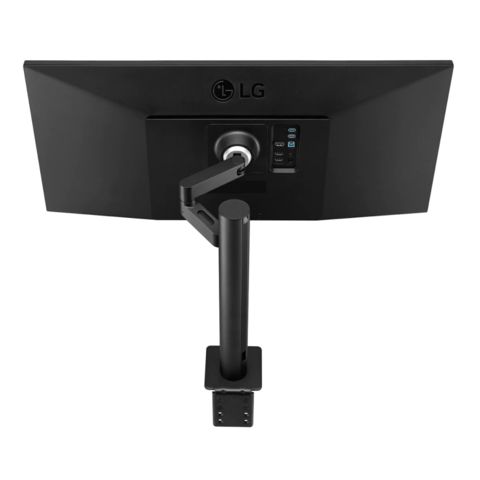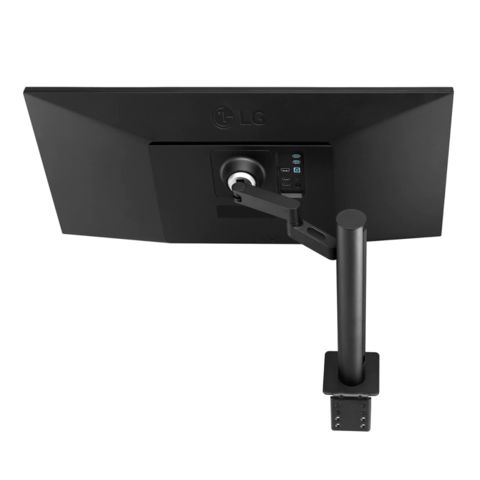 Артикул:
34WN780-B.ARUZ
Скоро появится
Экран UltraWide ™ QHD (разрешение 3440x1440, соотношение сторон 21: 9) отлично подходит для работы. Это позволяет отслеживать большие объемы отснятого материала для редактирования видео, и одновременно могут отображаться многочисленные аудио плагины и эффекты.
Технология HDR теперь применяется к различному контенту. Этот монитор совместим с промышленным стандартом HDR10 с широким динамическим диапазоном, основанным на цветовой гамме sRGB 99%, с поддержкой определенных уровней цвета и яркости, что позволяет зрителям наслаждаться яркими цветами контента.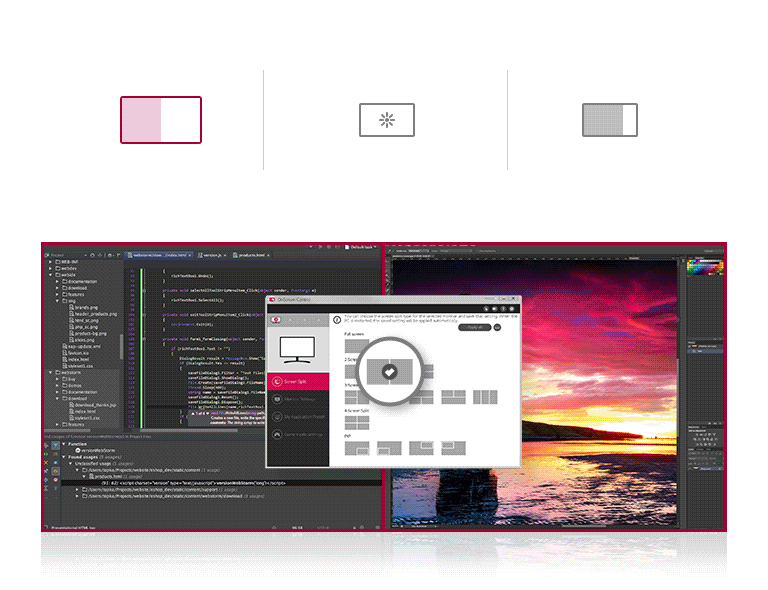 Вы можете настроить рабочее пространство, разделив экран или настроив основные параметры монитора всего несколькими щелчками мыши.
Снижая уровень синего света, чтобы снизить утомляемость глаз, режим чтения создает экран с цветовой температурой, подобной цветовой температуре бумаги, и обеспечивает оптимальные условия для чтения.
Flicker Safe уменьшает невидимое мерцание на экране и обеспечивает более комфортную рабочую среду для ваших глаз.
ЭКРАН
Диагональ экрана (дюймы)

34

Диагональ экрана (см)

86.7

Разрешение

3440 × 1440

Тип матрицы

IPS

Соотношение сторон

21:9

Шаг пикселя (мм)

0.2325 × 0.2325

Яркость (кд/м²)

300

Цветовой охват

sRGB 99% (CIE1931)

Отображаемые цвета (млн)

16.7 млн (8 бит)

Контрастность (FOFO)

1000:1

Контрастность (DFC)

Mega

Время отклика (мс)

5 (GTG)

Угол обзора (CR≥10)

178/178

Антибликовое покрытие матрицы

Антибликовое, 3H
ПОРТЫ ВВОДА/ВЫВОДА
Порт HDMI

● (HDMI × 2) v2.0

HDMI (поддерживаемая FreeSync частота)

48~75Гц

HDMI (макс. Разрешение при Гц)

3440 × 1440 8bit @ 75Гц

Порт Display Port

● v1.4

Display Port (поддерживаемая частота FreeSync)

48~75Гц

Display Port (макс. Разрешение при Гц)

3440 × 1440 8bit @ 75Гц

Порт USB

● (USB 3.0 × 1) вход, (USB 3.0 × 2) выход

Выход для наушников

●

Расположение портов

Сзади
ЧАСТОТА ОБНОВЛЕНИЯ
Кадровая развертка (Гц)

48 — 75
ЭЛЕКТРОПИТАНИЕ
Тип блока питания

Внешний адаптер

Напряжение (В)

100 — 240 50/60Гц

Мощность адаптера питания (Вт)

48Вт (19В / 3.1А)

Энергопотребление/режим ожидания/сна (макс, Вт)

<0.5

Энергопотребление/выключен (макс, Вт)

<0.3

Энергопотребление/работа, (обыч./EPA, Вт)

67 / 45
ФУНКЦИИ
Режим HDR (High Dynamic Range)

HDR10

HDR Effect (Преобразование SDR в HDR)

●

Широкий цветовой охват

●

Заводская калибровка

●

Отсутствие мерцания Flicker safe

●

Режим изображения

не HDR режимы --> Настраиваемый / Яркий / HDR Effect / Чтение / Кино / Режим FPS / Режим RTS / Компенсация Цветовосприятия; HDR режимы --> Настраиваемый / Яркий / Стандартный / Кино / Режим FPS / Режим RTS

Функция режим чтения Reader Mode

●

Режим Нарушение цветовосприятия

●

Повышение качества изображения Super Resolution+

●

Динамическая синхронизация изображения FreeSync

●

Стабилизатор черного цвета

●

Динамическая синхронизация движения Dynamic Action Sync

●

Энергосбережение

●

Подключение двух ПК Dual controller

●

Меню на экране монитора

●

Защита медиаконтента HDCP

● (v2.2)
ДИЗАЙН
Безрамный экран

3х-сторонний безрамный

Передняя панель

Черный + текстура

Задняя панель

Черный + текстура

Подставка

Черный + текстура

Основание

Черный + текстура
ПОДСТАВКА
Возможные регулировки

Наклон / Высота / Поворот / Портрет / Extend / Retract

Угол наклона (°)

-25 (вперед) — 25 (назад)

Поворот экрана (Swivel)

-280 ~ 280º

Поворот в портретный режим

● , поворот налево

Регулировка по высоте (мм)

130

Отделяемая подставка

● (Подставка ERGO струбцина)

Сборка подставки одним щелчком

●
ГАБАРИТЫ
Габариты с подставкой (Ш × Г × В, мм)

816.5 × 406.4 × 612.4 (Поднят) / 816.5 × 406.4 × 482.4 (Опущен)

Габариты без подставки (Ш × Г × В, мм)

816.5 × 45.5 × 365.3

Габариты упаковки (Ш × Г × В, мм)

940.0 × 268.0 × 516.0

Вес с подставкой (кг)

10.8

Вес без подставки (кг)

6.9

Размеры настенного крепления (Ш × Г × В, мм)

VESA (100 × 100 мм)
СТАНДАРТЫ
Немецкий стандарт TUV-TYPE

●

Американский стандарт безопасности и эргономики UL(cUL)

●

CB

●

Радиоэлектронный стандарт FCCB, CE

●

FCC-B

●

ErP

●

CE

●

KC (для Республики Корея)

●

CCC (для Китая)

●

ROHS, REACH

●

Другое

ROHS, REACH, CEC
ЗВУК
Тип динамиков

Стерео динамики

Мощность динамиков (Вт)

2 × 7 Вт

Maxx audio

●
АКСЕССУАРЫ
Адаптер питания

● (черный)

Кабель питания

● (черный) 1.5м

Кабель HDMI

● (черный) 1.8м

Отчёт о калибровке

●

Держатель кабелей

●
ДОПОЛНИТЕЛЬНЫЕ СВЕДЕНИЯ О МОДЕЛИ
Войдите, чтобы оставить свой отзыв >
Да у меня есть рулетка, я знал размер моника, но все равно казалось, что будет больше)) особенно когда коробку увидел, она гигантсткая) крепление огонь, вот это реально вышка..
Что касается цветов, это уже 3й монитор от LG у меня, и именно на этом, они сдержанные, приглушенные.. до калибровки и настройки еще не доходили руки, но с коробки прям реально мягкие цвета. В целом я доволен, этот монитор у меня для таймлинии в монтаже, другие моники уже как референсы и прочие интерфейсные. Это первый мой монитор широкоформатный, я не мог себе представить на сколько офигенно на нем смотрится широкоформатное видео.

I haven't had the opportunity to own a HDR enabled monitor display and always thought they couldn't beat TV's but boy I was wrong. I fired up some HDR content on youtube and compared it to my regular monitor and its leagues better for color. Watching movies and even tv shows is more enjoyable too in HDR mode.

Setup was easy and the mount is adjustable to 3 different clamp height profiles. I stayed on the middle one and got it hooked up as a second monitor for my set up. I thought that you'd be able to tilt it 90 degrees with how strong the stand is but it doesn't look like it. Only other downside was that I tried the HDMI cable that came in the box, and my own personal certified 4k cable, and both times the monitor warned me to use an original LG cable which didn't make sense because I can run 1440p ultrawide at 75hz no problem. In Windows 10 you have to enable HDR once on the display in settings and then it works great.

One of the biggest benefits which I know most don't talk about is how quickly the monitor turns on from sleep. My monitors at work and my monitor at home take ages and this LG monitor turns on like a snap of my fingers. I'm in and out often so its a huge deal for me and I really like that.

Bezels are thin enough and edge to edge I don't get glare or color loss. Out of the box I didn't feel the need to change any display color settings except I changed the monitor picture mode to Cinema rather than vivid which was a bit too bright for me.

Overall a really good monitor which you can still game on if you wanted to as 75hz vs 60hz is a good jump up. With freesync too I didn't need to tweak anything else. Note I received this product at a discounted price in exchange for my honest opinion but that doesn't change my review one bit because I've owned multiple high and low end ultrawide for years at home and work and this one is just great.

Преимущества:



Недостатки:

I bought this monitor for my office. The setup was extremely easy, and the display is sharp! The adjustment was super easy. By the way, I used the DisplayPort for the best result.

Преимущества:



Недостатки:

Before purchasing this monitor, I was considering a dual setup of two 24-inch monitors. I was glad to have scrap that idea after owning this monitor for just a few days. Aesthetically, this monitor looks minimalistic and yet modern in its design. I really like the Ergo stand because it frees up so much desk space I never thought possible. Moreover, it's a heavy-duty stand with high quality build. It feels very smooth to rotate, extend, retract, and swivel. Coming from a fixed monitor stand, I can appreciate how versatile this stand is as it can swivel up to 280 degrees. Even when the monitor is swiveled to its furthest side, the stand is so strong that there's no wobble at all.
I highly recommend to download the driver from LG's website so that the computer can properly recognize the monitor in its Device Management. Also, the OnScreen Control software makes it convenient to adjust various options, such as Screen-split and Picture modes, at the click of the mouse rather than a toggle button at the bottom center of the monitor. Of course, my favorite feature is the OnScreen split because I can connect up to four monitors and control/manage them independently. Moreover, what's neat is that I can set application position within each monitor. This has made my workflow super convenient, and it's one of the main reasons I chose this monitor. One of the first things I noticed after turning on this monitor was that the panel has no light bleed anywhere around the edge. It has an almost perfect black color that I see on some of LG's high-end OLED panels. To test its color performance, I visited some of the 4K HDR channels on Youtube. I find the color production and accuracy of this monitor is just amazing. I literally sat and watched hours of HDR videos the moment I finished setting up the monitor. Despite its wide format, I don't see any color difference or change when viewing at different angles. This is crucial for me because I do a lot of photo and video editing. In the past, I would have to sit right in the center of my monitor to perform this task so that my color production is not affected. This monitor has provided me this much needed flexibility.
Overall, my experience with this monitor so far has me ponder why I waited so long to upgrade my old monitor. I highly recommend it!
Disclaimer: I received this product at a discounted rate in exchange for my honest opinion.

Преимущества:



Недостатки:

truerreviewer2020

21.12.2021

Hello everyone. I am the Truer Reviewer and I am here to introduce you to my brand new LG 34WN780B-34" Ultra Wide Ergo QHD IPS HDR Monitor with FreeSync. As far as gaming , working, creating and in between, my LG monitor provides a widescreen display, crystal clear picture and true color accuracy, all on A productivity powerhouse delivering a flexible workstation experience and easy setup. With the included ergo stand, you can: extend/retract/swivel/change height and tilt your new monitor, which has a 3-sided virtually borderless design. I use the monitor mostly for business purposes, music and videos and some gaming. The size of the monitor is great, as I can get at least 2 different programs up and running at the same time and both will be seen clearly. It is A Well designed, quality product and was easy to setup and get going. All in all, an excellent addition to any home home-office at a very competitive price. I received this product at a discounted price, in return for my honest opinion. Thanks for taking the time to read my review.

Преимущества:



Недостатки:

I had my eye on this monitor for months and I finally bought it. For my Audio and Video editing it is perfect!

Преимущества:

Style/Design, ease of use, Features/Settings, Performance, Quality

Недостатки:

As a person with vision disabilities this monitor makes my daily life much easier. Depending my vision on a particular day and the lighting in my office at the moment a stationary monitor makes it difficult for me to adjust the screen to properly see the screen and it's content. With the ego arm I can now adjust my view to my particular need at that moment. It a Godsend!

Преимущества:

Style/Design, Features/Settings

Недостатки:

I am a web developer and this is by far the best addition possible to my workstation.
The stand is sturdy and can take many positions.

Преимущества:



Недостатки:

Immortalsolitude

21.12.2021

I was really impressed with LG's 34WN780-B monitor. This QHD FreeSync 34" is perfect size for my work from home setup. The panel is sleek and the screen is too good to be true. The IPS panel does stand out and make a huge difference when compared with non IPS screens the screen remains clear even when viewed at wide angles. My older monitors were only capable of 1920x1200 at 60Hz as compared to this one that provides 3440x1440 8 bit at 75 Hz things looks crisp and clear and finally i can use my display Port and cable and free up the HDMI ports. A 1000:1 contrast ratio and AMD Radeon FreeSync support offers smooth performance. The monitor helps reduce the blue light and ensure less eye fatigue the reader mode creates a screen with a color temperature similar to paper for optimal reading conditions. I replaced my 2 24 inch screens with this monitor and save a lot of space that's a huge win for me. The stand is brilliant and easily adjustable plus you gain space under the monitor which is right in front of you. It has decent speakers and a good overall build quality the stand is amazing for my desk i could move it around and save's lots of workspace. The monitor comes with USB output connection and provides two input ports, while a 3.5mm headphone jack is also present. Additionally, dual integrated 7W speakers provide audio, adjustable stand height, arm extension, swivel, and tilt for optimum positioning i can remove the stand entirely and mount this monitor to the wall or a compatible third-party stand as it has a VESA mounting pattern. All in all, I'm happy with my purchase and I received this product at a discount in exchange for my honest opinion.

Преимущества:



Недостатки:

There is now a better than ever way to get rid of having the setup of multiple monitors. I have 3 monitors and never wanted to stray away from them but then came LG and the ultrawide monitor that said it can take on the tasks of 3 monitors into one monitor. I was very skeptical about this but gave it a try and let's just say I am staying with one monitor now as I am able to get so much more done because of the anti-glare and the huge 34 inch size of the monitor. I don't have an HDR10 television for my Xbox One Series X that I purchased so now this will work perfectly with my gaming laptop that I use for work. I can get multiple usages out of this one monitor. I like how it is very lightweight compared to carrying around 3 bulky monitors with all the cables. Highly recommend this. I received this product at a discounted price in exchange for my honest opinion.

Преимущества:



Недостатки:

I was debating a dual monitor setup, and I came across this guy. Wonderful monitor. Could come with the display monitor cable, no just HDMI. Other than that, great!

Преимущества:

Style/Design, Quality

Недостатки:

i felt like i could replace 2 27 inch HD screens with this monitor and save a lot of space and 90% of the time I think that goal was achieved. That's a win for me because 100% of the time i have a lot more space on my desk. The stand is BRILLENT and easily adjustable plus you gain space under the monitor which is right in front of you so its primo space

Преимущества:

Style/Design, Features/Settings, Quality

Недостатки:

This is my second lg34" monitor
The first one had a burnt edge ( purchased from (Amazon), so I returned it. Purchased a replacement from LG directly, just unpacked it, but the hydraulics in the arm for the up down position doesn't lock in any position and just bounces up.
So frustrated, just expect so much more

Преимущества:



Недостатки:

I never knew a monitor could do so much. My first impression is it has a sleek design and a very ergonomic stand. The way the stand is mounted, it seems to have saved 50% of my workspace. I love how this monitor can be positioned and viewed at pretty much every angle thanked to the great engineering design of the stand. I use this monitor mostly with Microsoft software where white background is unavoidable. This is the reason why I really appreciate LG's incorporation of Reader mode into this monitor. Basically, it dims the monitor and reduces blue light to lessen eye fatigue. In the past, I would have to manually turn down the brightness with my other monitor, but it could never produce the kind of color temperature optimal enough for reading environment like this monitor could. As a result, my eyes don't get tired quick, I can work longer, and more importantly, I'm not prone to getting headache from prolonged staring at this monitor.

The fact that it has multiple HDMI inputs allows me the convenience of connecting an Android TV box to watch TV shows and movies. Despite having the screen brightness of only 300 nits, it's ample for my room's ambience. In fact, I often need to change to Cinema mode when watching movies so it's not too bright for my eyes. Even though it has a refresh rate of 75 Hz and response time of 5ms, which is considered mediocre for gaming purpose, I haven't seen any ghosting. Moreover, as a very conscientious energy-saving person, one thing I wish this monitor has is a way to visually confirm whether it has turned off or still powered on. I find myself sometimes turning it on and off again just to make sure the monitor is completely off so that I don't waste electricity unnecessarily. Overall, this is the best monitor I've ever owned, and I really like this monitor for its ergonomic design and versatility.

Disclaimer: I received this product at a discounted rate in exchange for my honest opinion.

Преимущества:



Недостатки:

I was able to get this monitor at a discount for my honest review. I have run dual screens for years, so I as very interested to see how an ultrawide compares. I run dual LG 27UD69P-W displays so there was no chance this would replace those. I set up this monitor with my Dell XPS laptop. I will be clear I rarely use the PC for gaming, so my use is for streaming from and creating YouTube videos, viewing pictures, and for business (QuickBooks, Excel, etc).
The monitor is simplistic in design with the top and sides borderless edges. It's a 34" non curved, 21:9, 3440x1440, QHD, 1000:1, IPS monitor. The connectivity is 2xHDMI input, 1xDIsplayPort input, 2xUSB output, 1xUSB input, and 1x3.5mm output. It has 2x7W speakers. The Ergo stand is both solid yet a tad frustrating. There are two mounting options out of the box, and that's clamp to an edge or with plates through a hole in a desk.
I used the monitor in it's native 3440x1440 native setting. The ultrawide provides plenty of viewable real estate. The LG software allows you to split the screen in multiple ways. I find it easier using it on this monitor as compared to the dual setup which already has a physical split. Unlike the 27" you really can't focus on the entire screen at once. You need to scan side to side. Viewing a panoramic picture is amazing on this monitor. I was surprised at how good it is to watch video. I thought by not filling out the entire screen that the black edges would be a distraction. That isn't the case as1080P video looked really good and fairly large.
I was also pleased with how this single monitor handles multiple programs running. With dual monitors it isn't as fluid, but with this Ultrawide splitting the screen is much more fluid because you're working with one palette. I could "fling" windows around without worrying about passing it from one monitor to the next. Everything was clear to the eye (I need glasses), and I had no difficulty reading words and numbers. The least important feature for me is sound, and although it's adequate I use external speakers for better sound quality.
One perceived weakness to me is this monitor is not curved. I've never had a curved monitor, but I think the edges coming one would provide a wider field of view. The mounting options can be a limitation depending on your setup.
Overall I think at the price point you get a really nice monitor. I would recommend this monitor to anyone seeking a budget friendly ultrawide.

Преимущества:



Недостатки:

I have been using this LG 34WN780-B UltraWide Ergo 34" monitor for a few weeks now and it is a fantastic upgrade over my old 27" monitor. The Ultrawide 34" monitor offers so much more work space over the old 27". The higher resolution and the wider format allows me to view several documents or emails at once. I can have several windows side by side so I can work/view multiple things without having to flip thru windows. It makes my work flow much faster. It's always better to work smarter, not harder.

I use the monitor in a home office, so I appreciate the multiple inputs. There are two HDMI ports and a display port. I have my PC hooked up via display port and then a couple game consoles via the HDMI. I've done quite a bit of gaming and movie watching on this monitor now as well. The colors are fantastic as is the response time. Having HDR10 at the price point is also great. The HDR10 looked great in my movie playback.

Setup was also very straight forward. The monitor was easy to mount. All my components also plugged right in and I had zero configuration problems setting my PC and equipment up.

If you are looking for a wide screen monitor, I would definitely recommend this LG 34WN780-B UltraWide Ergo 34" monitor. It was easy to setup, looks fantastic, and displays everything I throw at it.

I received this product at a discounted price for my fair and honest review.

Преимущества:



Недостатки:

Many of us had a change in the working environment over the past year. I had a 24-inch monitor when our company converted to work from home due to a pandemic. Then, I learned about the LG 34inch wide monitor and how it can improve work efficiency. I decided to invest in the monitor. LG was the brand I could trust because it was known for best monitor brand in the world. The reason I selected the wide monitor was I work with a lot of numbers and often need two screens at the same time to compare the data. 34 inches 21:9 ratio gives the exact two-screen view I need. On top of it, the wide monitor is good for editing the clips, which I do for the creative content. I do not have to scroll through the time strip as much as I did.

The Ergo stands to give many ways to position the monitor which I needed. You can extend, retract, swivel, and adjust height and tilt. It also makes my desk clutter-free and gives enough space to put stuff on the desk.

The OnScreen Control provided by LG is good software and I can manage how I want to divide wide monitor and position the screens.

I definitely would recommend this monitor for anyone who is working from home or creative creators. This monitor comes from a trustworthy brand and they have know-how on how to design and control their monitor.

Disclaimer! I received discount for giving honest opinion about the product

Преимущества:



Недостатки:

It was so easy:
Unpack
Attach
Plug In
Controls underneath the monitor
You are done!

Преимущества:

ease of use, Features/Settings, Quality

Недостатки:

mathesitisimo27

21.12.2021

I got this monitor about a month ago and it was a great purchase, it has decent speakers and a good overall build quality the stand is amazing for my big desk so i could move it around and save's lots of workspace.
the only thing is I wish It had a higher refresh rate for gaming

Преимущества:

Quality

Недостатки:

roberttheinsider

21.12.2021

I recently purchased the LG 34WN780B-34" Ultra Wide Ergo QHD IPS HDR Monitor and could not be more happy with my choice. The screen is so clear and has so much space to view multiple programs/documents at the same time. The 3440x1440 resolution allows me to have 3 windows open side by side to see multiple documents or pages at the same time. I replaced 2 24 inch monitors with this 34 inch monitor and would not switch back. It is so much easier to see more content with the higher resolution monitor and the picture is so much more clear and crisp. The integrated monitor arm makes it easy to move the monitor around and position it in just the right spot. It is easy to move it up and down, side to side, and tilt back and forth. I also now have more open desk space available by not having 1 or 2 monitor stands taking up room on my desk. There are several configurations for mounting to a desk, so it should work for most situations.

The on-screen menu options provide a lot of controls for configuring the monitor. You can customize the color levels, sounds options, energy settings, and picture settings, among many other things. I did not feel like the color levels needed any adjusting from the factory defaults for my usage. The picture quality is consistent from viewing straight on and from the side.

The monitor feels very sturdy and solid and feels like it will last a long time. I would highly recommend this monitor to anyone who is looking for a new or bigger monitor. This can be used equally well for business, school work, entertainment, gaming, etc. You will not be disappointed.

Disclaimer: I received this product at a discounted rate in exchange for my honest opinion

Преимущества:



Недостатки:

This LG 34WN780 is one of its masterpiece budget monitor perfectly designed for all type of office work. This is a very good option monitor for making home office setup.
This really gives you workstation like experience.
https://feedgadgets.com/good-and-best-monitor-for-home-office/

Преимущества:

Style/Design, Features/Settings, Quality

Недостатки:

Доволен покупкой, потому что удалось выхватит с хорошей скидкой. Экран широкий настолько, что в основном использую его только на 2/3.

Преимущества:

Ультраширокий, эргономичная подставка

Недостатки:

Дороговат, если подставка не принципиальна, то можно взять тот же 34WN780. Разница между ними только в подставке.

Преимущества:



Недостатки:

Не ждите от звука встроенных динамиков эфекта 5.1 а так все отдично

Монитор среднего качества, но эргономика класс

Выбрал один широкий, вместо покупки двух отдельных мониторов. Идеально вписываются 2 приложения.
Изображение четкое. Яркость даже избыточна. Крепление монитора очень удобное. Но в играх немного широковат

Доволен покупкой, потому что удалось выхватит с хорошей скидкой. Экран широкий настолько, что в основном использую его только на 2/3.

Преимущества:

Ультраширокий, эргономичная подставка

Недостатки:

Дороговат, если подставка не принципиальна, то можно взять тот же 34WN780. Разница между ними только в подставке.

Отличный кронштейн, можно разворачивать монитор как душе угодно

Ни одного поврежденного пикселя.
Яркость с очень большим запасом,
Крепление на 5 баллов мощное и регулировка высоты держит очень уверенно.
Вот просто не могу сказать критичного о мониторе - посмотрим как покажет себя в эксплуатации.
Есть вопросы? Мы вам поможем
Гарантия

Просмотреть информацию о гарантии производителя